It is incredibly hard for me to comprehend that one year ago today, Clare's sweet little friend, LD's funny little buddy, and a little boy I adored was taken from this world. It's been a year since Joey was here in our presence and a year since cancer took his life. So much has happened in the year and as I reflect on the time without him, I cannot help but see some of the beauty Joey left in his wake.
Almost exactly 11 months after Joey's death, our sweet little Cole was born. When LD and I found out we were having a boy and started talking about names, we had no doubt the first name would be Cole, as it was always the name we both loved for a boy. It didn't take long for us to decide to choose the middle name Joseph, after a little boy we both adored. But, the reason we chose the name Joseph had very little to do with Joey's memory and much more to do with who he was.
Even as a spunky little six year old, Joey was incredibly courageous and had a passion for life. Everything he did, he did it to the fullest, whether it was playing make believe or hiking through the woods. If he was doing something, he did it with all of his heart. Joey also LOVED Jesus...not just a little, a LOT!!! Joey knew that he was created to love and please Jesus, even as a small little boy. Joey was strong, witty, and incredibly joyful. LD and I decided to choose the middle name Joseph with a desire that our sweet Cole would grow up with a heart like Joey's, one that possessed a love for Jesus and a love for life that shone brightly in his eyes and through his smile.
When we asked our friends if we could use Joey's name, they of course said yes. But that is not the end of the story.
I remember finding out we were having a boy and feeling fear that we would lose our friends because of the pain they were feeling. It would have been easy, and so acceptable for them to withdraw from us because of the ache they would feel watching us have a son. I was fearful because I adored them and did not want to lose them as friends, but I also knew that my heart had to be prepared because this was a pain unlike anything I had experienced.
Over the nine months I was pregnant, I received sweet gifts from my dear friend, gifts that showed me her love for me, her acceptance of me, and most of all her desire to be my friend in spite of the pain it caused her.
On the day of Cole's birth LD and I received the most beautiful and selfless gift I have ever received in my entire life. We were presented with a little lovey, a blanket, that had been made out of Joey's polo shirts, which were his security blanket, for Cole. I cannot begin to express the gratitude, heartache and love I experienced at the same time. My sweet friend chose to push through her heartache to show love for me and my son.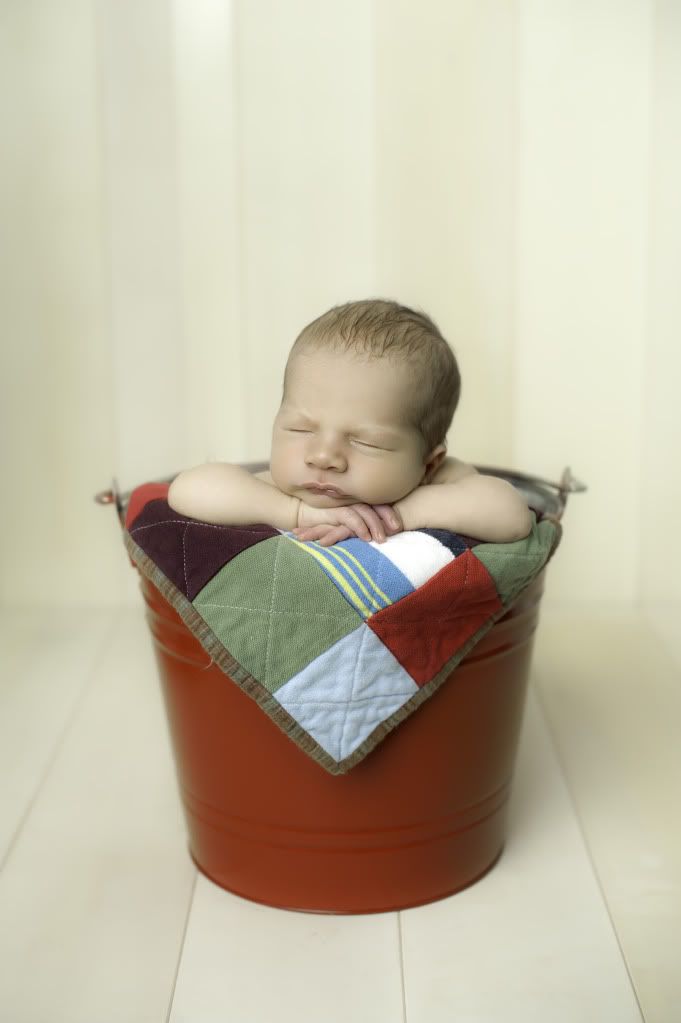 Over the last year I have experienced the most beautiful friendship and selfless love. Today as I reflect on the sweet four years our family had to get to know Joey, I know that being a part of his journey has been one of the greatest joys and sorrows I will ever experience.
Joey - We miss you so very much, but have no doubt you have enjoyed every second of your first year in heaven! We love you sweet boy!