Last Christmas Eve we were invited to spend lunch at Quail Hollow Country Club with the Schmidly family who are very dear friends of ours. I helped with their 4 children when they were little before having children of my own and it is always such a treat to spend time with them.
So we met them for a lunch in our cutest holiday attire!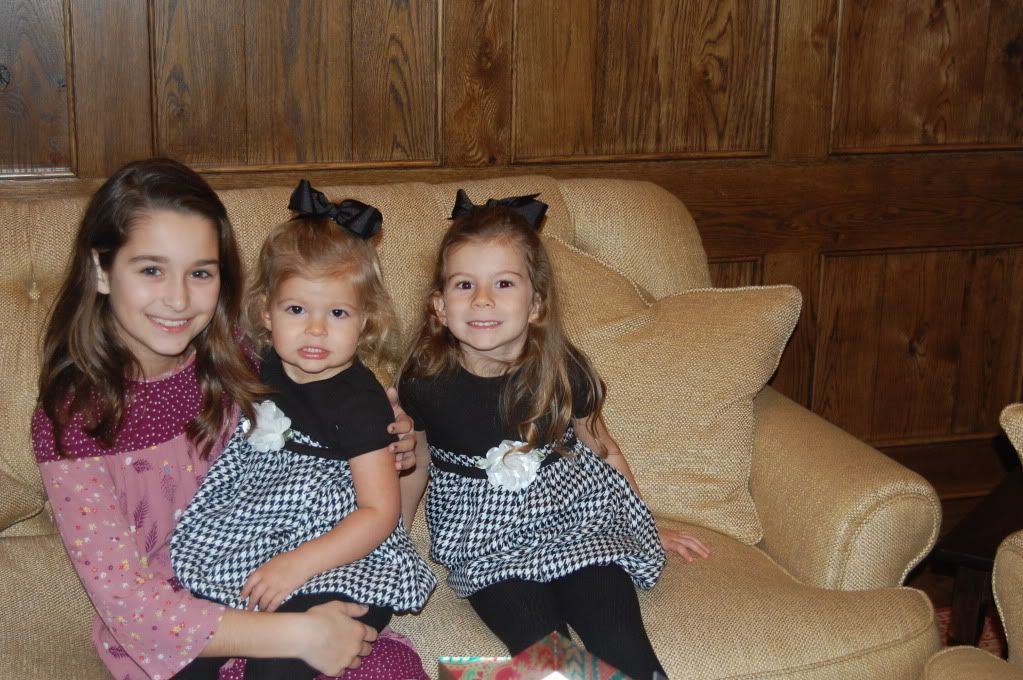 This is Henri, who is now 10!!! Henri was almost 3 when I first started helping with the kids.
This is all the girls and I'm so disappointed I don't have one of the whole family. The guys all go to a father/son type luncheon and the girls have a room where we order our lunch. So we took these pictures before the guys had joined us.

But it is always a super great time to spend with them, and a great way to start off the Christmas Eve celebration!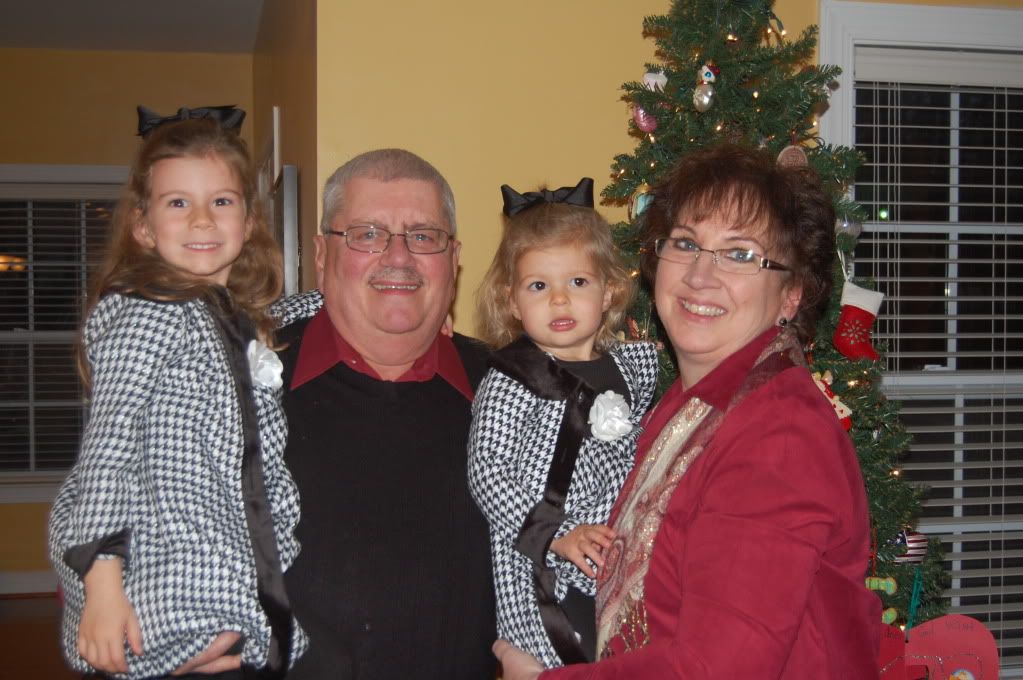 We came home for a quick nap and when the girls got up...Grammie and Papa were there!!! They were so excited and so were we.
We all headed to church for a Chrsitmas Eve service!
Then we came home for dinner and found that David, our elf had left new pj's and a stuffed animal for each girl. I love this pic of the girls with my mom.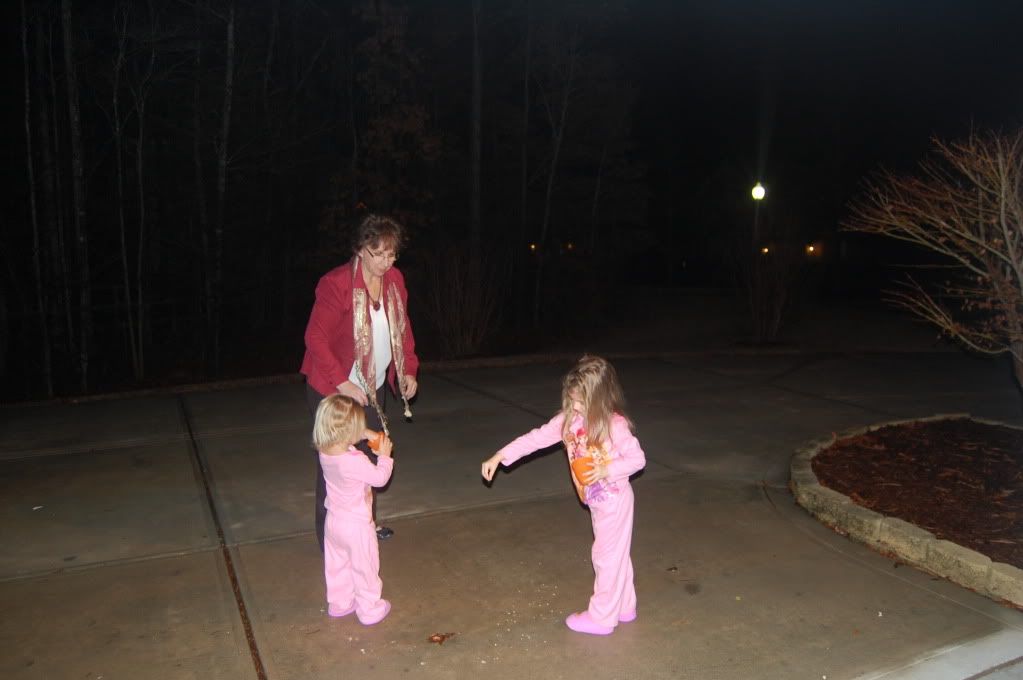 Grammie had brought some reindeer food, so we left some for Rudolph on the driveway.
It had been such a busy day, so after getting the girls to bed and getting ready to wait on Santa's arrival, LD peaked into the playroom and could tell we had a busy day. When we were home the girls played hard!!!!