I knew Monday morning it was going to be a rough week. Everyone was off and I just had a feeling, but I didn't anticipate how rough it would be. On Saturday we had taken away Elle's paci and put her in a big girl bed. With anticipation of the worst and hopes for the best, I was pleasantly surprised. Throughout the weekend she wasn't napping, but staying in her room and playing during her two hour allotted "rest time" and never once came out of bed at night or in the morning. BUT, she had lack of sleep, which caused some extra TLC and patience as she worked through her day.
Also, Cole has been on a dairy free diet due to tummy issues and in addition to nursing I'm needing to supplement, so I was using a dairy free (aka very expensive) formula and was attempting to switch him to soy. It didn't work well and he ended up with a very red little bottom.
Clare had no transitions and was going strong while the other two were out of sorts, until Tuesday morning when I noticed a little red bump (for the purpose of blogging, we will just say it was in a little girl area). I took all three with me to the doctors (obviously not thinking clearly) to have it looked at where the doctor had me hold her down while she screamed as they "extracted" by squeezing a sample to send off to see if it was MRSA or some other type of staff infection. I left with 3 screaming children, some cream, an antibiotic and hopes we were done....we were not.
By Thursday the bump was 4 times the size and Clare was in incredible pain. I took her back to the doctors (I wised up and took her alone), where they proceeded to take another sample (a lot more screaming). We both left tired. I was supposed to be doing baths 2-3 times per day and by that afternoon it was bad. We have incredible neighbors, as I mention weekly, and a neighbor came to watch Elle and Cole so I could take Clare to meet LD at the children's hospital.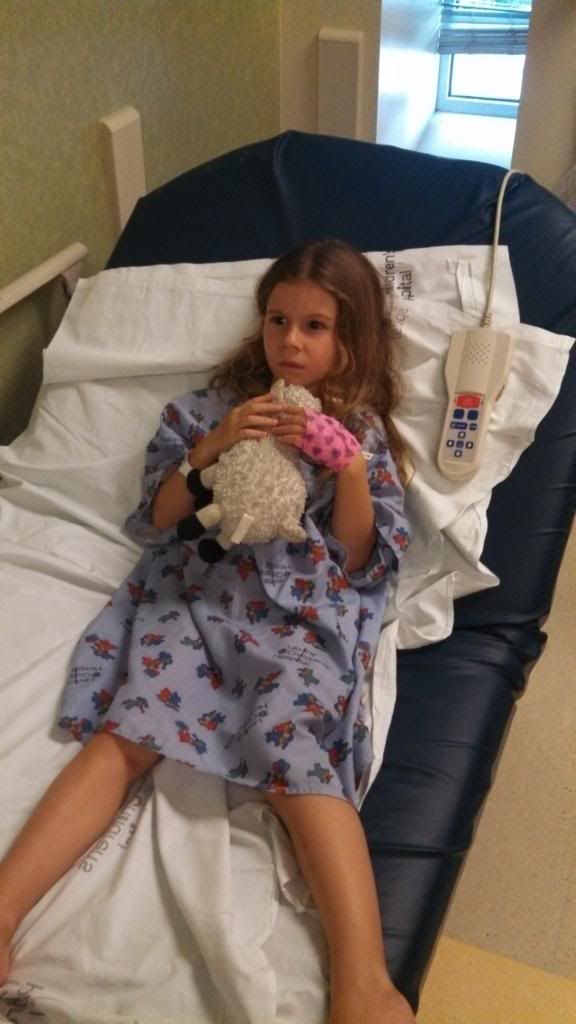 (Side note: When we pulled into Levine's Children Hospital Clare said "This is Joey's hospital, we have not been here in a long time! I can't wait to be here!" Cue this tired mommy's tears)
It was decided that Clare needed to undergo surgery to remove the infection and have 2 drains put in until the infection was totally clear. Poor Clare was SO hungry and did not eat from 3 til 11 pm. She told anyone who would listen that she just wanted to eat. We had an incredible team of nurses and doctors and not a tear was shed, not even when they put the IV in!!! We were in our room by 12:30 where Clare had pizza and watched a movie. Then the waterworks started when I turned off the tv at 2am. We learned being with a child at the hospital is way worse than just being in the hospital, but we survived.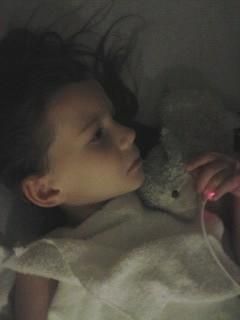 Time at home has been hard...Clare still needs a lot of assistance with having her two drains until Monday. But we are THANKFUL for her bravery, her sweetness and God's protection over her.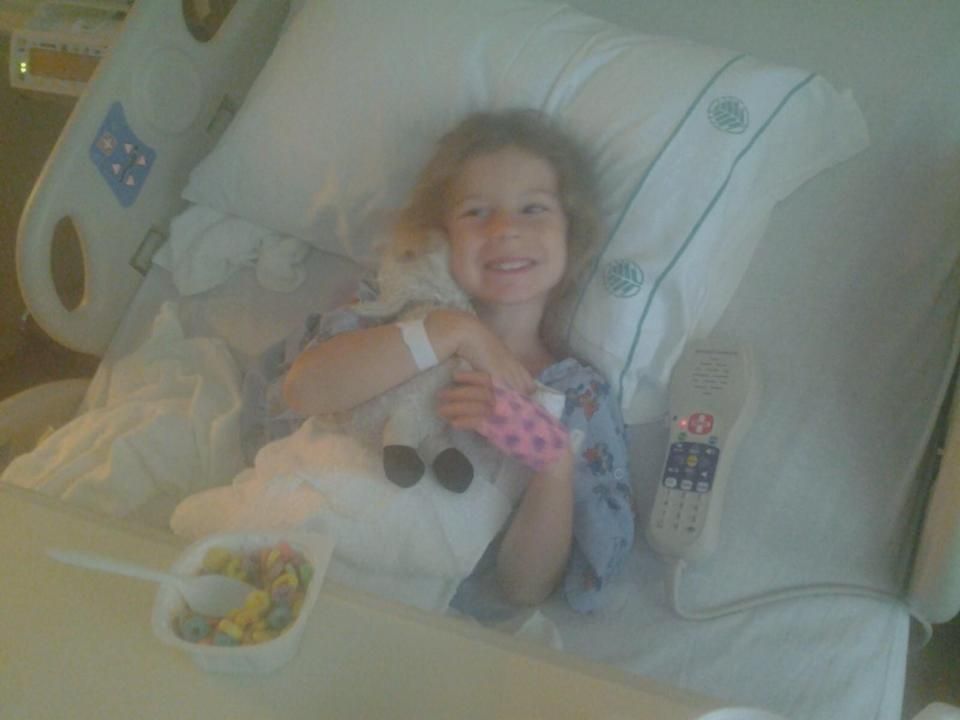 I don't have a smart phone. I know I am one of the 3 left in the US without one. But, while I was at the hospital I didn't have any internet access. When I got home and saw so much support, love and prayers from people, my heart was overwhelmed. I had people constantly checking on me while we were at the hospital, people watching our children while we were gone, showing them great love. The last two nights we have had friends bring us a meal. Our neighbors and dear friends came and sat with us during the surgery at 10pm. It is crazy to look at this type of situation as a blessing, and I do wish it had never happened to our sweet girl. It is awful to watch your child in pain and it be out of your hands to help.
But I do know that even in the not so fun, even in the bumps in the road, God has a way of showing us His great love for us.