I am so excited to be able to post about our trip to Disney. Disney World is one of those crazy places that you plan forever (and ever and ever) and the anticipation is great to see all of your planning to come together, the trip is an exhausting whirlwind and you come home and cannot believe it is here and gone.
That said, we had an awesome time!!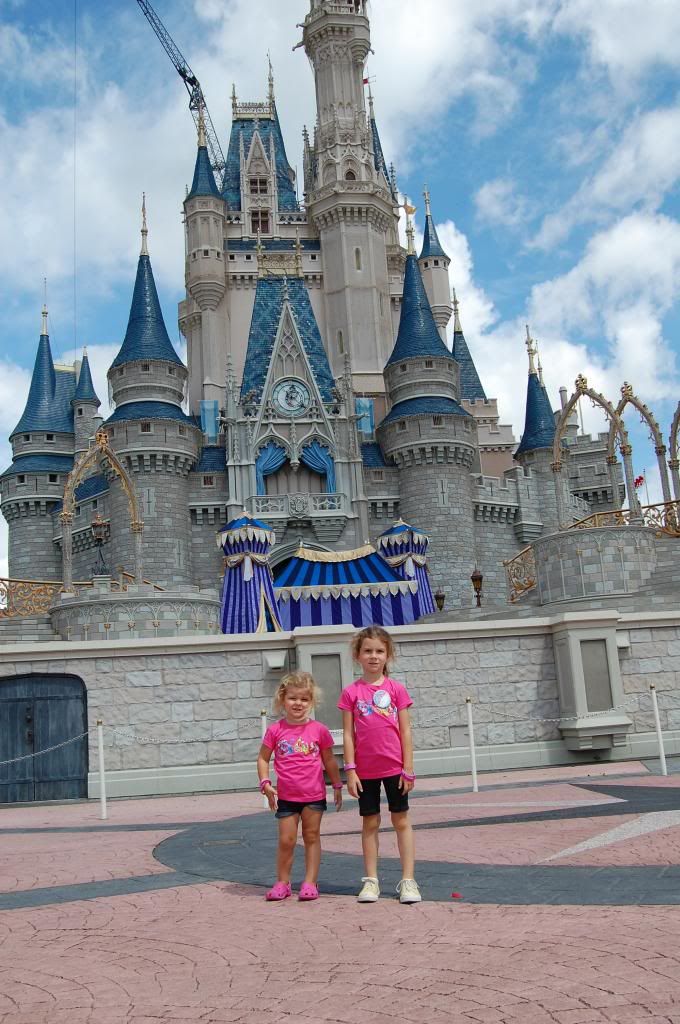 I decided early on to leave Cole at home with LD's parents who graciously came and stayed at our house with him. It was the best decision...ever. During this trip I realized Elle is still really little and she needed to be the baby of the trip. She was very exhausted and required lots of TLC.
LD had found amazing flight prices so we flew down on Thursday, went to Epcot and had dinner with the princesses, went to Hollywood Studios Friday to meet Princess Sophia and had dinner that evening with Cinderella and her family at Grand Floridian. On Saturday and Sunday we went to Magic Kingdom and flew home Monday.
The best part of this trip is that we went during "free Dining" which means, yes, all of our meals were free...totally free, and it even included character meals. We all had 4 sit down meal tickets, 4 counter service meal tickets and 4 snacks for the trip. And yes, it was a LOT of food, but when we came home we had spend a grand total of $165 the ENTIRE 5 days including all of our souvenires. I think we will always plan to go this route!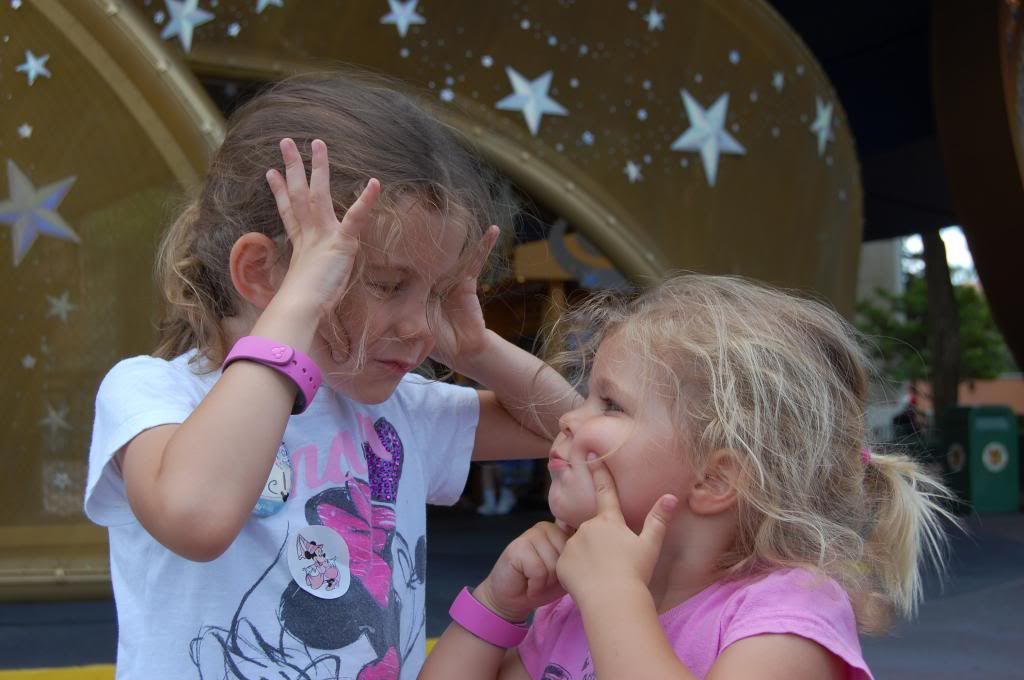 Our biggest goal of the trip was to see as many princesses as possible. Both of my girls LOVE princesses, and watching them meet and interact with them was the highlight of our trip. My favorite line of Clare's after having dinner the first night with all the princesses was "Mom, you never let me pray for the princesses, but I told you they ARE real and now I can pray for them." I mean how do you argue with that. So yes, now we pray nightly for Aurora, Snow White and Tiana.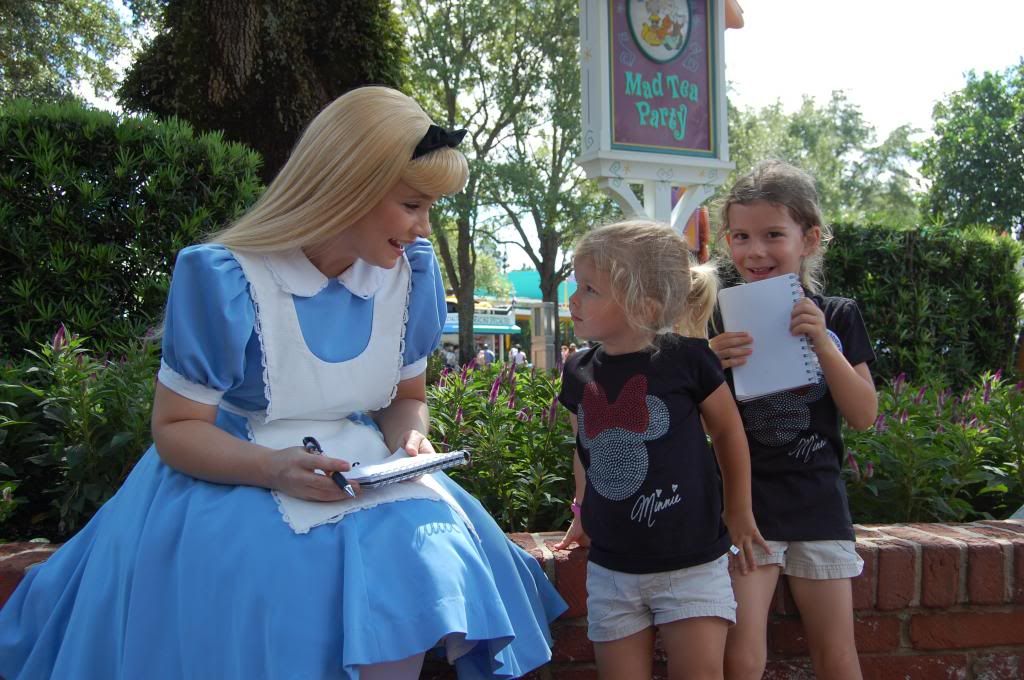 The other great part is that we have read all of the older Disney stories like Alice in Wonderland, Pinocchio, Peter Pan, Lady and the Tramp, and I highly recommend doing that before going. When the parades or shows were going on, the girls knew all of the characters and that made it so much more fun.

A big surprise to us was how much both girls LOVED rides. We have never been to any kind of theme park at all so we had no clue how it would go. Elle was too short to ride any big rides, which was a bummer and caused a few total meltdowns. But, both girls rode the Pirate ride, Haunted Mansion and every other ride that doesn't require a height limit.
Clare rode the test track at Epcot, Splash Mountain twice and Thunder Mountain Railroad THREE times. She loved it. She told LD the first time halfway through she almost spit up, which had him panicked...but she made it!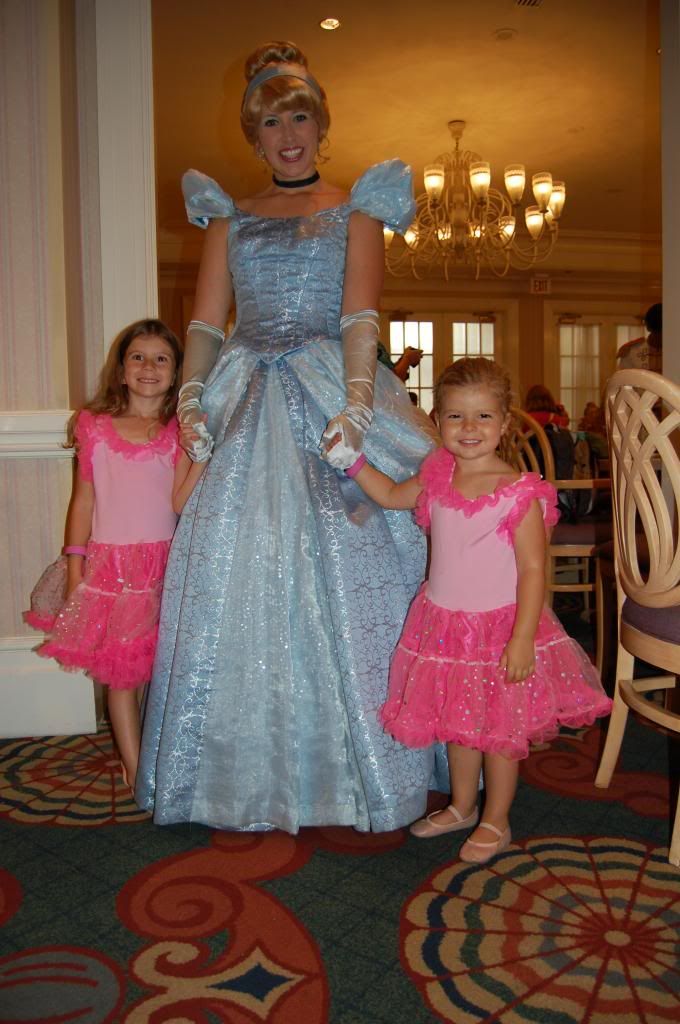 As with all things Disney, the interactions with the princesses was so cute. Clare carried on real conversations with them about different characters and Snow White told her that Dopey had taken all of her jewels and Clare was seriously concerned.

Also funny...Clare would not look at, interact or even acknowledge any prince. This picture totally cracks me up because she would not even set down her chicken leg for the picture.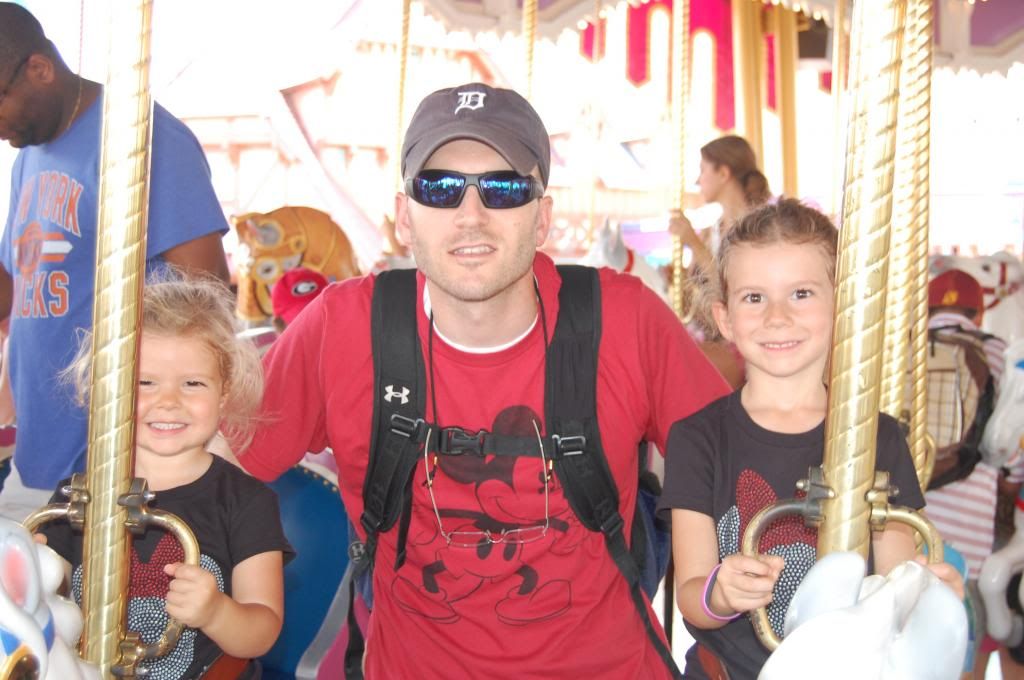 I hope we go back again in a few years so Cole can go with us. We already have mentioned it to family to start saving so we can all go together. Never did I think I would be a huge Disney person, but yes...I fell for the trap. It really is -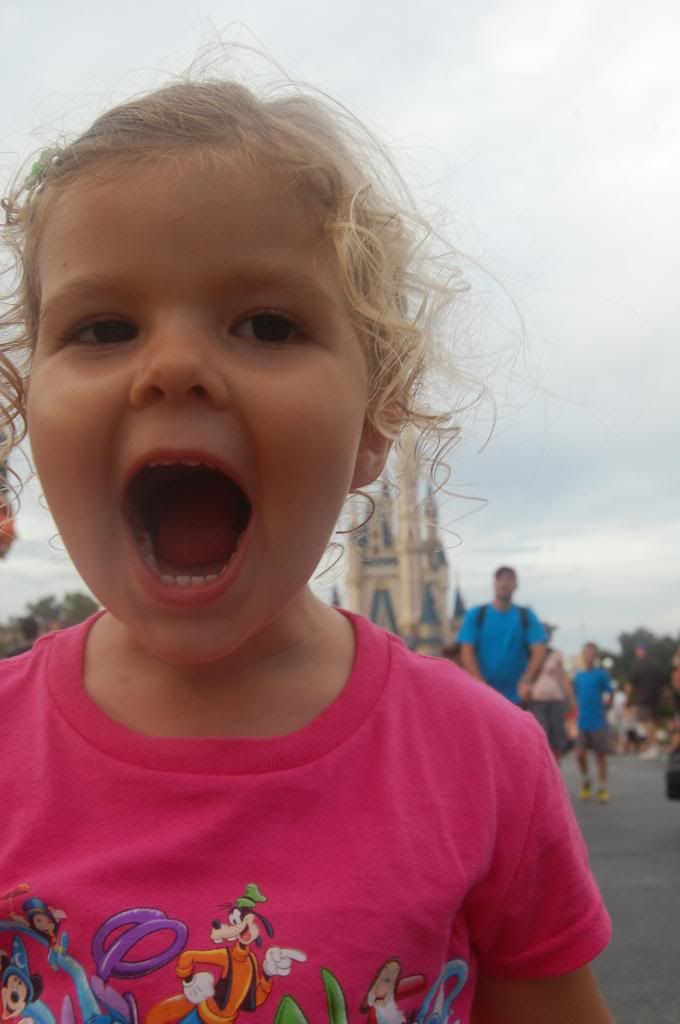 the happiest place on earth!